Coming soon: the Shohet Scholarship applications call for 2018-2019. This flagship program of the International Catacomb Society (ICS) provides financial support for research on the Ancient Mediterranean from the Hellenistic through Early Medieval/Byzantine periods as vetted by a panel of international scholars.
The ICS, now in its 27th year, has provided grants to dozens of research projects. However,
the organization's growing reputation means that our scholarship program attracts more qualified applicants than available funds. While competition may have positive effects on innovation, we strongly believe in the power of generosity to inspire and shape great ideas, and are committed to helping as many stellar candidates as we can from a broad range of national and cultural backgrounds realize and share their life's work.
To increase the amount of scholarship money that can be made available for future grant awards, we need your support. If you are passionate about new research at the intersection of ancient art, history and religious traditions, you can have a personal impact on the next generation of scholarship by making financial contributions to the Shohet Scholarship Fund in any amount.
As ICS is a non-profit 501c3 organization, your individual and corporate contributions to the ICS are fully tax-deductible.
With a contribution of just $50 ($30 for students), you can join the International Catacomb Society as a member and receive all member benefits.
The Society also offers an opportunity for larger donations with name recognition on the ICS website and in the Annual Report; throughout the year, we personally update our donors on the progress and results of research funded by the grants.
Documentation on the Shohet Scholars program since its inception and the mission and accomplishments of the the International Catacomb Society are available on the society webpage: www.catacombsociety.org; email shohetsholars@catacombsociety.org.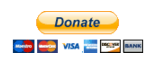 Donations can be made by credit card or PayPal by using our secure donation link or by check to the International Catacomb Society, 217 Hanover Street, Suite 130413, Boston, MA 02113. We are most grateful for your support!