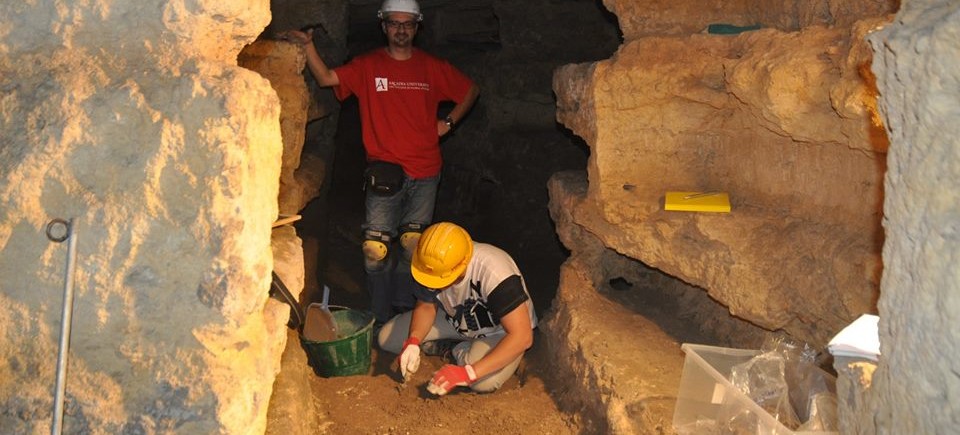 The officers and directors of the International Catacomb Society are pleased to announce the following Shohet Scholars for 2020-2021:
Chris Stantis (Research Fellow, National Museum of Natural History) and Kevin Salesse (Université Libre de Bruxelles)
Awakening the Dead: Approaching the Social Fabric of Pompeii through Mobility and Funerary Customs using Molecular Bioarchaeology
This project seeks to shed new light on the social fabric of Pompeii through the mobility dynamics and funerary practices of its inhabitants from a longue durée perspective by analyzing 238 human skeletons.
J. Gregory Given (Independent Scholar)
Open Letters: Ignatius of Antioch and the Reconstruction of Early Christianity
An analysis of the letters of Ignatius of Antioch that argues they are best interpreted as an "open text" and outlines the larger implications for Early Christian Studies, Classics and other related fields.
Rebecca Harris (Assistant Professor, Messiah University)
Living in the Liminal: The Present as a Place of Access in Qumran Literature
Applying theories of liminality to the archaeology and literature of the Qumran community, this study demonstrates how Qumran group identity and ritual-liturgical practice cultivated a sense of present communion with divine beings and offered the worshiper assurance of future incorporation into the heavenly realm. This project brings together the study of texts and archaeology with theory.
We congratulate these scholars on the quality and impact of their work.
Sincerely,
Annewies van den Hoek
Chair of the Shohet Scholar Program Committee
About the Shohet Scholars Grant Program:
The Shohet Scholars Grant Program funds research on the Ancient Mediterranean from the Hellenistic Era to the Early Middle Ages. Shohet Scholars may do their research in the fields of archeology, art history, classical studies, history, comparative religions, or related subjects. Of special interest are interdisciplinary projects that approach traditional topics from new perspectives. For more information about the Shohet Scholars Program and other activities of the International Catacomb Society, please visit: www.catacombsociety.org or contact:
International Catacomb Society
217 Hanover Street, Suite 130413
Boston, MA 02113
internationalcatacombsociety@gmail.com